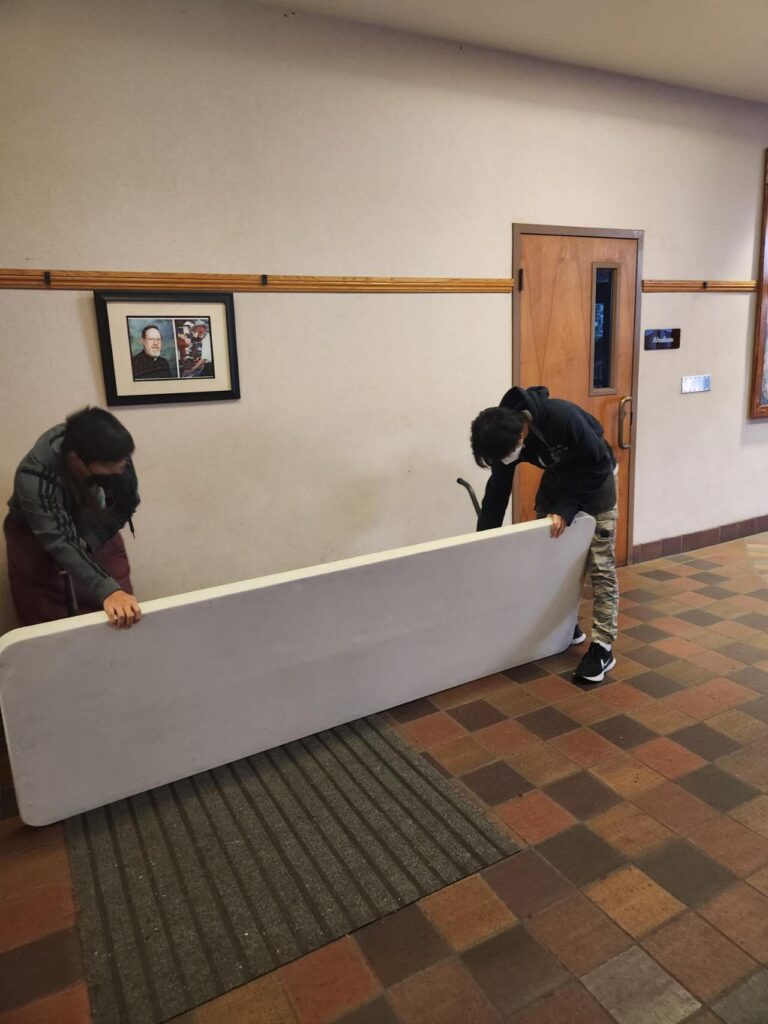 ---
12/10/22
Today we had a lot of volunteers at the Church. Some volunteers came from Rosemary High School, so we got to work with them and completed our tasks quickly. There was another large donation of Krispy Kreme donuts, which we all moved it to the storage room. We saw them getting handed out in some bags along with other assorted bagels. We were also notified that they are going to be handing out presents next week, and that more than 200 people would come and eat. Our team had a great day volunteering and got to socialize with many different people today.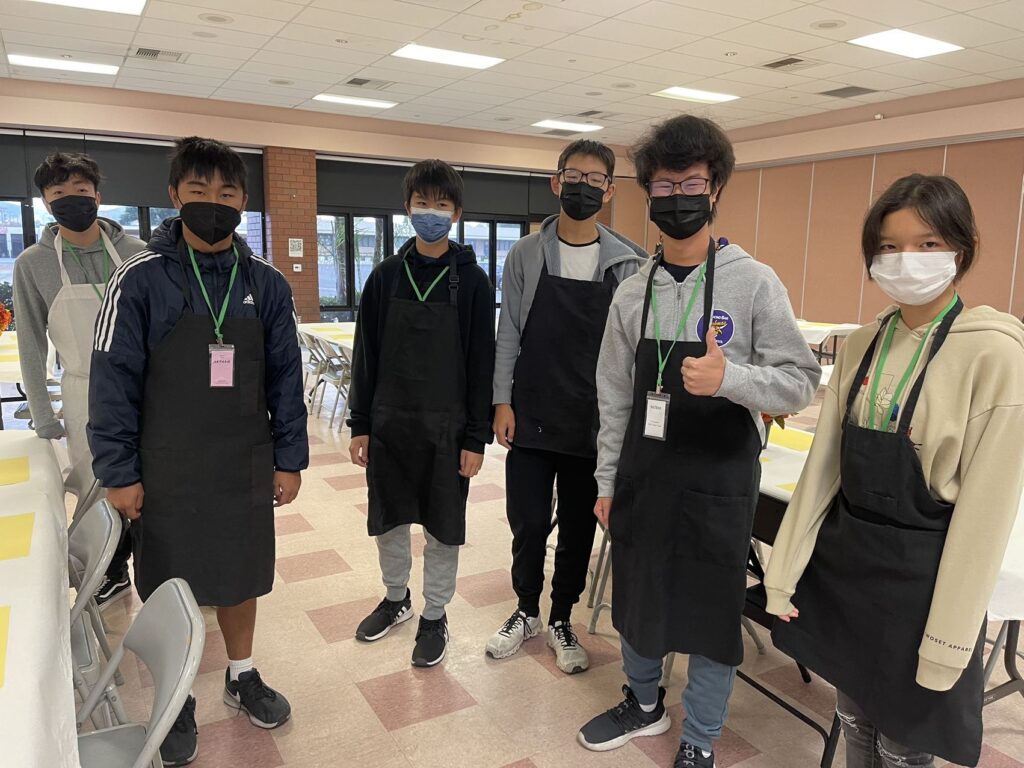 ---
12/3/22
There were multiple groups at the church this week, so everyone had a moderate amount of work. We brought in presents such as clothes and shoes that were free for our guests to take. The chili was great, and it was an enjoyable experience all around.
---
11/19/22
Today was the Thanksgiving meal so there were a lot more people but luckily, we had more hands to help out, so it wasn't very busy. The meal looked delicious, and everyone looked happy. Our team worked hard and had good time.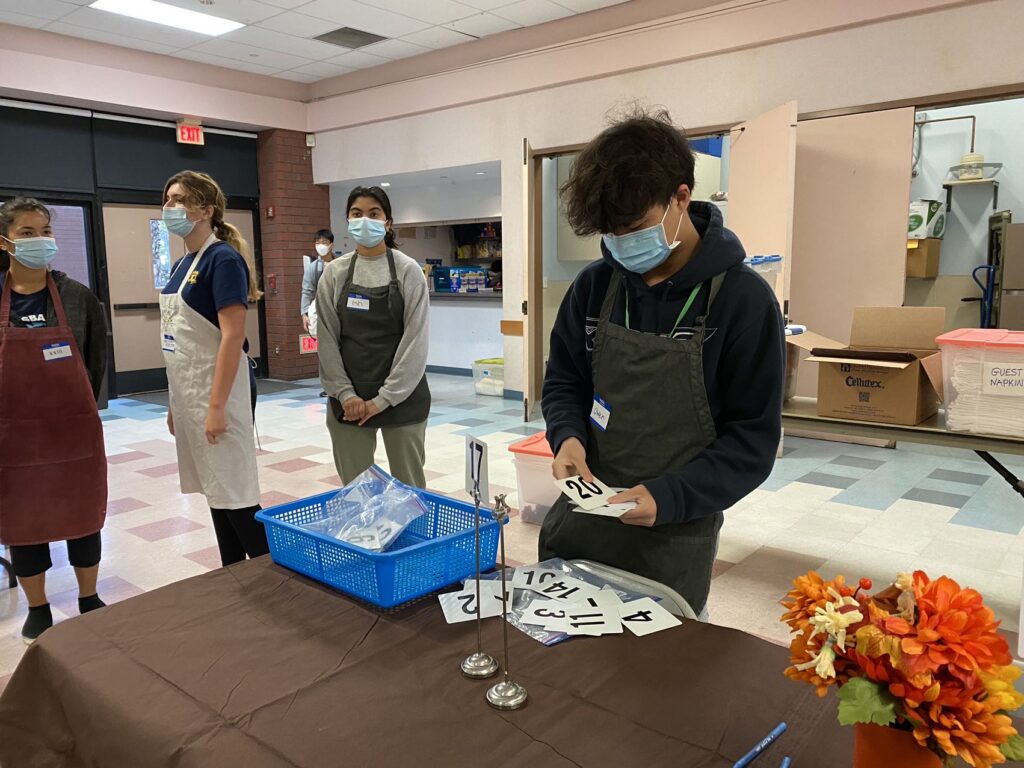 ---
11/12/22
Today we had a small crew at the church, so we were pretty busy for the day. Today was also when people got to choose an item of their picking for Christmas. The items included sweaters, new shoes, etc. We were also surprised to see a large donation of Krispy Kreme Donuts, and we got to move it to the storage room where we will probably get to donate them soon. After we had finished serving the guests, we sat down and had a great lunch. We are grateful to have a delicious lunch. Together, our team worked hard and accomplished various goals.
---
11/5/22
This week was a lot colder than last week, but today more volunteers were helping out at the church, so it was less busy since we had some extra hands helping out. We all worked hard even if we were less busy. Their menu was delicious as usual, and the guess was very nice as well. Our team worked very hard and we're all looking forward to next week.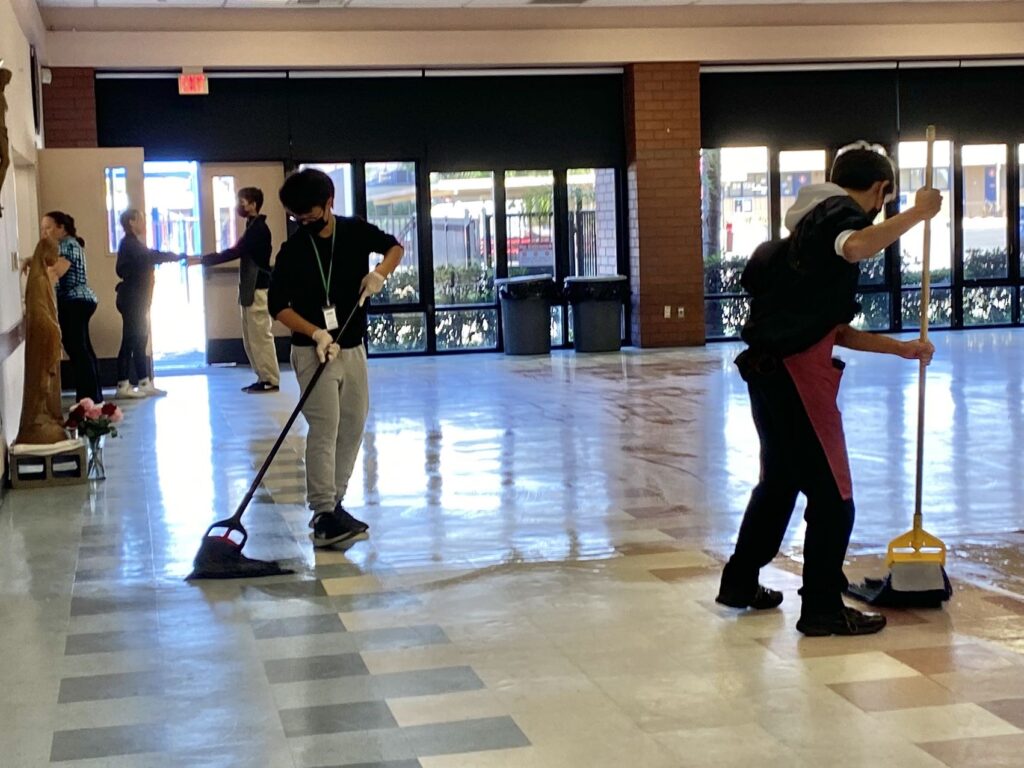 ---
10/29/22
After two weeks, we came back to the church for another day of volunteering. Today we had plenty of people volunteering alongside us, so we weren't as busy. Today was also the birthday of one of our members which made the day more eventful. Our team worked hard and pulled off another successful day of helping out and providing hospitality.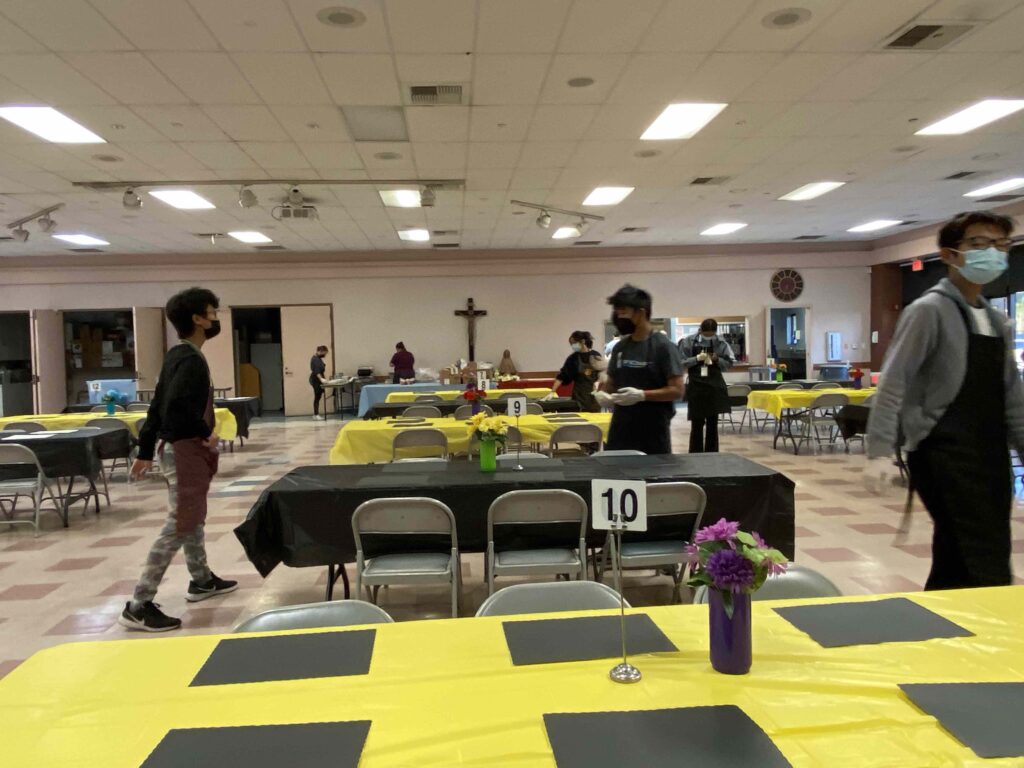 ---
10/16/22
Today we had about 6 student volunteers at St. Merici Catholic Church. Even with a skeleton crew it still felt like a normal day. We worked hard and had some fun while doing it. The guests were very nice, and the day ended without any hiccups along the way. Our team will make sure to keep up the hard work in the future and continue to provide hospitality to any guest we welcome in.